Biography
---
Norah Breekveldt, B.A., MBA, PG Cert. Neuroscience of Leadership
Director of Breekthrough Strategies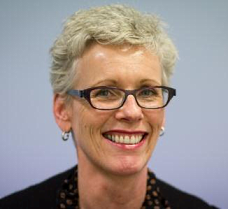 Norah is an executive advisor and leadership development consultant who has served clients in a variety of industries over the last 20 years including government, professional services, manufacturing, education, finance and not for profit organisations. She has worked with many aspiring leaders and high performing senior leaders to help them align their success with business outcomes. Norah is known for her knowledge around creating successful careers and for her expertise in helping leaders develop their capabilities in critical impact areas.
Norah understands how businesses operate and how the dynamics of senior management teams drive business performance. She applies this expertise in assisting executives, teams and organisations develop and implement strategies and initiatives that are not just 'best practice' but also contribute to profitable and sustainable growth. She is sought out for her ability to guide executives leading complex change and for her facilitation skills with organisations embarking on transformational change.
Prior to her consulting career she held leadership and advisory roles in human resources at Pacific Dunlop, Norwich Union, Toyota Motor Corporation Australia, Exxon/Mobil and the Victorian Public Service Board.
Norah holds a Master of Business Administration (MBA) with a distinction from the Melbourne Business School, University of Melbourne, a Post-Graduate Certificate in the Neuroscience of Leadership from Middlesex University and a Certificate in Professional Coaching. She is a graduate of the Institute of Company Directors, a member of the Australian Institute of Management and an Associate Certified Coach (ACC) with the International Coaching Federation.
Norah has held a number of positions on boards in government and not-for-profit organisations. She was a recipient of a Telstra Business Women's Award (Victoria) in 1995 and the Australian Financial Review/Business Council of Australia Corporate Work and Family Award in 1993.
She is the author of Sideways To The Top – 10 Stories of Successful Women That Will Change Your Thinking About Careers Forever (Melbourne Books, 2013) and Career Interrupted – How 14 Successful Women Navigate Career Breaks (Melbourne Books, 2015). Norah contributes regularly to professional publications, journals and blogs. She is a regular speaker at leadership and change conferences.
---
QUALIFICATIONS
| | |
| --- | --- |
| 1978 | University of Melbourne, BA |
| 1990 | University Of Melbourne, MBA (Distinction) |
| 1996 | Williamson Community Leadership Program |
| 2000 | Cranlana Leadership Program |
| 2004 | Certificate in Professional Coaching |
| 2008 | AICD Company Directors course |
| 2012 | Postgraduate Certificate in the Neuroscience of Leadership, Middlesex University |
ACCREDITATIONS
Belbin Team Roles
Myers Briggs Type Indicator (Type I & Type II)
Benchmarks 360
Skillscope
Firo-B
Neuro Linguistic Programming
---
AWARDS
| | |
| --- | --- |
| 1990 | MBA: Best student in Organisational Behaviour and Managerial Project |
| 1993 | Business Council of Australia/ Financial Review Work and Family Award for the introduction of innovative diversity strategies in a major chemical company |
| 1995 | Telstra Business Women's Award (Victoria, Large Organisations) |
BOARD MEMBERSHIPS
1994-1997

Board Member, Employment Services Regulatory Authority (ESRA) and Chair, Quality Committee.

1997-1998

Committee Member, Regulatory Review Committee of the Affirmative Action (Equal Opportunity for Women) Act 1986, Department of Workplace Relations and Small Business.

2000-2003

Board Member, Very Special Kids Inc and Chair, Quality Committee.

2002-2005

Board Member and President, Extended Families Australia (formerly Foster Grandparents Scheme).

2012-2013

Board Member, The Lyceum Club, Melbourne

2014-present
Chair, Strategic Planning Implementation Committee,
The Lyceum Club
FREE SIGNED BOOK
Be one of the first 20 people to sign up to 10 coaching sessions and receive a signed copy of Me and My Mentor - How Mentoring Supercharged the Careers of 11 Extraordinary Women.
Contact us via the form below.
LATEST NEWS
Victoria Khroundina of SheRa Mag chats to Norah about inspirational women, some of the obstacles they faced in the workplace, and personal strategies that can help women navigate career breaks.
Read on