Breekthrough Strategies for Individuals

---
Creating and developing high performing individuals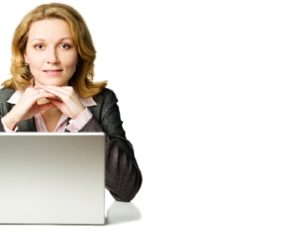 In today's competitive environment many successful organisations have explored all the external possibilities for growing profitably or outperforming competitors. Now they are realising they also need to look within themselves for new answers.
We coach and support managers who are leading teams during periods of significant change in a way that generates positive energy and motivation in others to embrace the change.
We coach and support individuals within teams in understanding how change will affect them and how they can realign their behaviour, priorities and outputs and contribute their maximum to support achievement of the new direction.
We coach individuals who have been recently appointed to a new role, either from the external market, or through an internal promotion. We guide them through the first 100 days, to ensure they positively establish themselves in their new role and flourish.
We coach individuals who may be at a crossroads in their careers – such as women and men who have taken a career break and need to get their careers back on track,  individuals who feel stuck and unsure where to take their careers next, and women encountering biases, stereotypes or discrimination at work and need an expert external coach to guide them through to success.
Our professional coaching is:
Goal oriented and results-focused.
Bounded by a specific timeframe, achieving agreed results at the end of a defined period.
Empowering to the participant by helping them identify and implement realistic solutions that will work for them.
Utilise our coaching services when you wish to:
Achieve "stretch" targets and compelling outcomes for you personally, or the best people in your team.
Accelerate on-boarding of new leaders
Retain your best talent by showing individuals they value their contribution and potential.
Enhance employee loyalty, job satisfaction, and motivation.
Attract and retain women or other leaders from a diverse background, as part of your diversity and inclusion strategy.
Develop appropriate leadership skills and achieve lasting behavioural change for first time leaders or leaders who are good technical experts but need to hone their people capabilities.
Take ownership of your own career, clarify your career direction and accelerate your career success
At an individual level, diversity and inclusion can be a source of competitive advantage. Read more or ask us how.
FREE SIGNED BOOK
Be one of the first 20 people to sign up to 10 coaching sessions and receive a signed copy of Me and My Mentor - How Mentoring Supercharged the Careers of 11 Extraordinary Women.
Contact us via the form below.
LATEST NEWS
Victoria Khroundina of SheRa Mag chats to Norah about inspirational women, some of the obstacles they faced in the workplace, and personal strategies that can help women navigate career breaks.
Read on