Publication: Book "Sideways to the Top"
---
Do women lead differently than men?
Are they inherently more nurturing?
Do women rely on the 'women's network'?
Is there really a glass ceiling that needs breaking?
Sideways To The Top is a unique, thought-provoking book that addresses these questions along with other longstanding assumptions about women.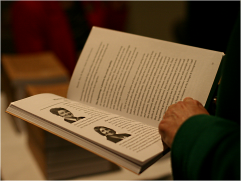 It chronicles the experiences of 11 women leaders — some of whom are Australian icons — who challenged the status quo and took alternative career pathways to the top. Read what Janine Allis (Boost Juice), Farah Farouque (Brotherhood of St Laurence), Jane Fenton, AM (Fenton Communications), Theresa Gattung (ex-CEO Telecom NZ), Annwyn Godwin (Merit Protection Commissioner), Terri Janke (Indigenous Art lawyer), Katie Lahey (Korn-Ferry), Sarah Rey and Mary-Jane Ierodiaconou (Justicia Lawyers), Ann Sherry, AO (CEO, Carnival Australia) and Naomi Simson (Red Balloon) have to say.

Sideways To The Top features discussions on the realities and current issues facing women through conversations with and essays by experts in career transitions and gender differences. It also brings case studies and expert analysis together into a practical checklist and action plan to help women navigate their careers and achieve success.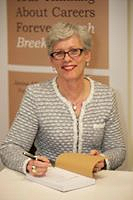 "The subtlety and depth of the discussion about women and work in Australia has transformed in recent times and Norah Breekveldt's book reflects this : it is layered with practical advice, solid research, and a rich and nuanced analysis of how a range of women have negotiated extraordinary lives and careers. A welcome addition indeed."
Catherine Fox
Journalist and former 'Corporate Woman' columnist
FREE SIGNED BOOK
Be one of the first 20 people to sign up to 10 coaching sessions and receive a signed copy of Me and My Mentor - How Mentoring Supercharged the Careers of 11 Extraordinary Women.
Contact us via the form below.
LATEST NEWS
Victoria Khroundina of SheRa Mag chats to Norah about inspirational women, some of the obstacles they faced in the workplace, and personal strategies that can help women navigate career breaks.
Read on