Breekthrough Strategies for Teams
---
Creating high performing teams
High performing teams are highly focused on achievement of clear goals consistently demonstrating high levels of collaboration and innovation that produce superior business results.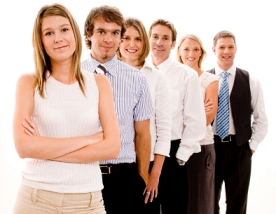 Breekthrough Strategies utilise proven tools and techniques to understand individual working styles and contributions, and achieve team effectiveness.
Incorporating the Belbin Team Roles methodology, the Myers Briggs Type Instrument (MBTI) and over 10 years consulting experience in empowering teams, we help diagnose teams, assess the potential of all the diverse thinkers in the team, create awareness of individual strengths and contributions and increase team cohesiveness and productivity.
Our methodology includes facilitating highly interactive team workshops and providing one-on-one advice and support to team members and leaders.
Utilise the services of Breekthrough Strategies when your team is experiencing:
Stress due to restructuring
Low morale
Unresolved conflict
Low productivity
Changes in leadership within or above the team
Challenging work environments, threatening burnout and unwanted turnover
At a team level, diversity and inclusion can be a source of competitive advantage. Read more or ask us how.
FREE SIGNED BOOK
Be one of the first 20 people to sign up to 10 coaching sessions and receive a signed copy of Me and My Mentor - How Mentoring Supercharged the Careers of 11 Extraordinary Women.
Contact us via the form below.
LATEST NEWS
Victoria Khroundina of SheRa Mag chats to Norah about inspirational women, some of the obstacles they faced in the workplace, and personal strategies that can help women navigate career breaks.
Read on