Case Study – A Pharmacy Group
---



Fresh Perspective Brings Clarity for CEO
Business challenge
This business is a shared services organisation providing a range of central administrative, financial, human resources, marketing, merchandising and warehousing support services to a group of businesses through Melbourne, Ballarat and New South Wales. It had a turnover of around $100 million and employed 450 staff, with plans to grow the business by 20% in the next 12 months.
As the business grew and became increasingly complex the CEO realised that a change was required to the business's operating philosophy – away from a 'small business' operating mindset towards one of strategic and corporate management, but without losing the 'heart and soul' of the business.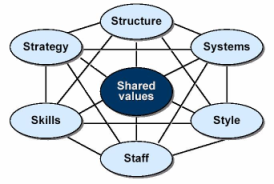 Solution
A coaching program was designed for the CEO to address the overriding issue of the excessive time he spent at work on operational issues and to transform his role away from micromanaging day-to-day operations towards a more strategic role. The coaching approach included a process of self awareness and reflection, identification of specific issues to address, discovery of possible strategies and solutions, testing these strategies and solutions, debriefing and learning from experience.

Results
The coaching program produced a number of tangible benefits. These included clarity around the organization's vision, mission and strategies, an action plan to translate the CEO's vision into reality, a new organization structure, the appointment of senior executives into key roles, and an extensive communication strategy. Other less tangible benefits included some shifts in style and outlook such as a greater willingness to involve people earlier in the planning process to gain their commitment, and a greater understanding of the importance of leadership, communication and staff involvement during a major change process.
Case Study – A Pharmacy Group
---


Closing the profitability gap following recent reforms to generics
Business challenge
A group of friendly society pharmacies understood the importance of having strategies in place to combat the drop in remuneration that would result from a number of major medicines going off patent and the introduction of government's price disclosure mechanism designed to claw back pharmacy margins on generic pharmaceuticals.
The group completed its own thorough financial impact assessments pharmacy by pharmacy and requested Breekthrough Strategies to facilitate a one-day off-site strategic planning workshop to consider how to adjust their businesses to respond to the challenge.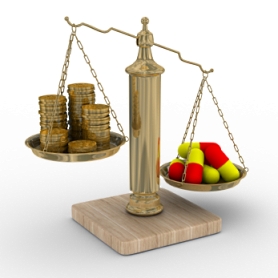 Solution
The analysis and discussions enabled the Board to fully understand the impact of the new generics pricing reforms on their key business units and identify opportunities to respond accordingly. The Board uncovered opportunities for revenue growth, cost reductions and operational efficiencies as well as identifying several business divestment and growth opportunities.
The outcomes of the planning workshop were converted to a strategic plan and set of actions to improve the business performance of each of their key business units. Each action had clear KPIs to monitor effectiveness.
Results
Twelve months on, the group is achieving substantial efficiency improvements which will enable it to maintain viability post the price disclosure reforms.
FREE SIGNED BOOK
Be one of the first 20 people to sign up to 10 coaching sessions and receive a signed copy of Me and My Mentor - How Mentoring Supercharged the Careers of 11 Extraordinary Women.
Contact us via the form below.
LATEST NEWS
Victoria Khroundina of SheRa Mag chats to Norah about inspirational women, some of the obstacles they faced in the workplace, and personal strategies that can help women navigate career breaks.
Read on